The Tenebrous Biography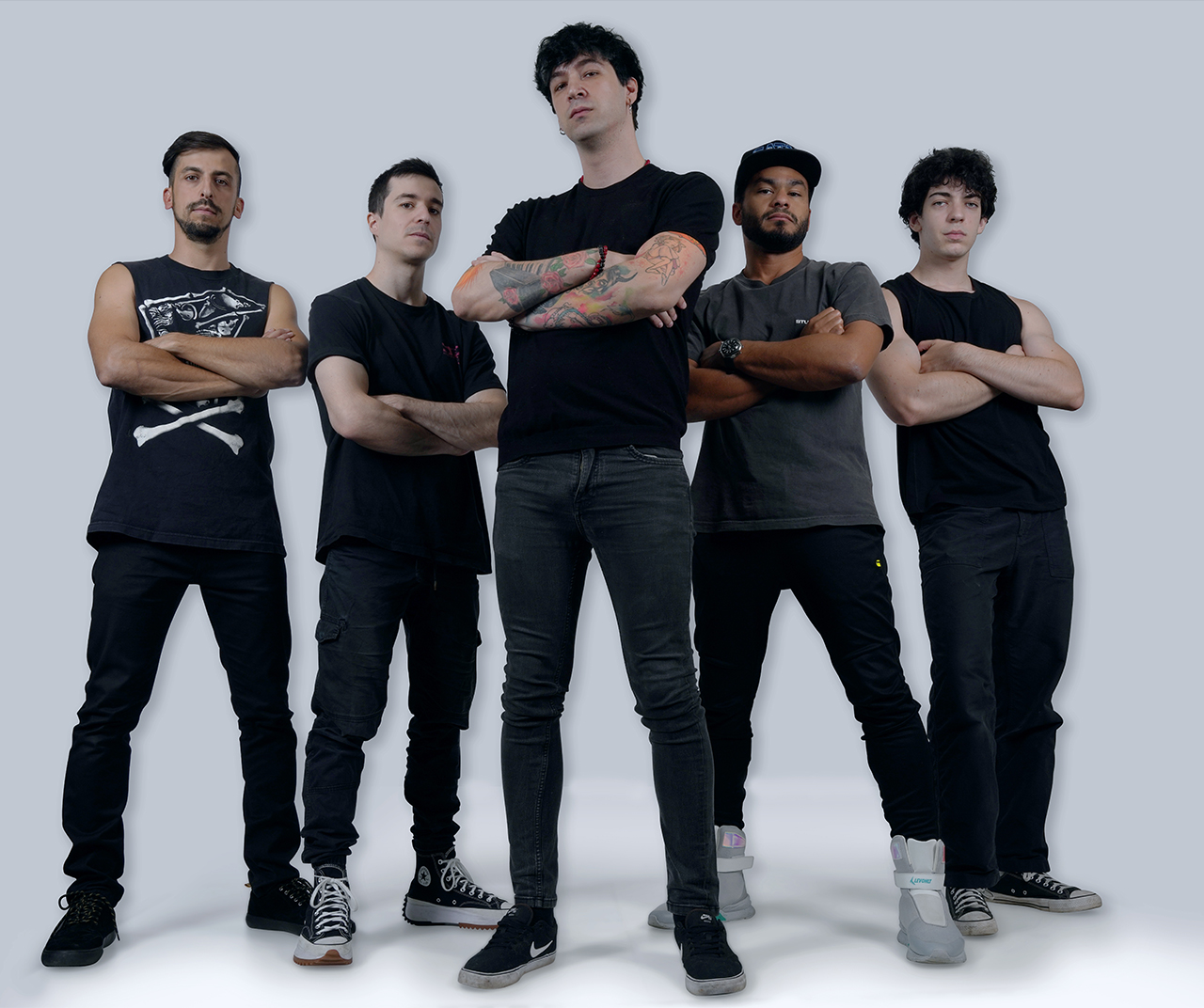 The Black Academy was born in Neuchâtel (CH) and it was formed in 2015 by the singer, Gregory Crimson.
It consists of: Gregory Crimson (Frontman/Singer), Thierry Fischer (Rhythm Guitar), Lucas Sanchez (Lead Guitar), Yoann Maillard (Bass) and Miguel Montes (Drums).
The band released their first album "DeadSuperHeroes" in September 2016. The album was recorded in their own studio and published on all digital stores from their own record label (Created by the singer/frontman of the band) "Crimson Studio Records".
Despite lacking a booking agency or management at the time, the band successfully secured opportunities to perform alongside prominent acts such as Prophets Of Rage, The Kooks, Crystal Castles, and others. These collaborations provided The Black Academy with notable exposure and marketing.
During the production of their second album, the band attracted the attention of Sol Music Management, a prominent management company based in Canada. The partnership with Sol Music Management has contributed to the band's continued growth and they currently maintain a working relationship.
"The Devil's Home", their latest album, came out in 2022. Notably, their single "Good Time" garnered over 200,000 views within a month of its release.
Presently, the band is engaged in writing their third album. So stay tuned! 🙂